JOB - Faith Development Project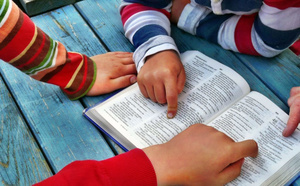 Kids Friendly Faith Development Project Coordinator for Southern Presbyterians
(part-time role)
A 10 hour a week, fixed term of 2 years position has been created to continue the FTE resourcing of children and families ministry in the Southern Presbytery.
Faith Development of 10-13yr olds has been identified as a key area of need across the region. The project is an exciting opportunity for someone with passion and experience in this area of ministry to work alongside the current Kids Friendly and Youth Advisors with tasks of research, resourcing and reporting.
To read the job description, click here.
Please send your expression of interest and CV to:
Rev John Schoneveld
Phone: 03 434 7293
47 Main St
Weston
Oamaru 9401
New Zealand