Mark Heslip
Synod Moderator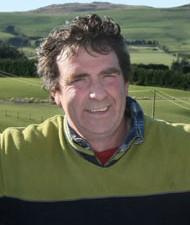 I work closely with Executive Officer, Fergus Sime and the Convenors of the Synod Executive Committee. We are concerned with Synod business matters, which are addressed by the collective wisdom of the Synod Executive.
My role includes two strategic objectives that aim to support our Southern Presbyterian chuches.
1) Build rapport and trust with the Otago Foundation Trust Board [OFTB].
This Trust annually supplies the Synod with funds to undergird Christian work for Southern Presbyterian churches and other New Zealand organisations, through four avenues: Ecclesiastical Fund, Education Fund, Mission & Evangalism Fund and National Commitments [E.g. PCANZ Archives Centre and Knox Centre for Ministry and Leadership].
2) Work collaboratively with the Southern Presbytery.
Our Presbytery now rates and reviews the applications sent into the Mission & Evangalism Fund, which is passed onto the Fund for a final deliberation.