Cheryl Harray
Kids Friendly Advisor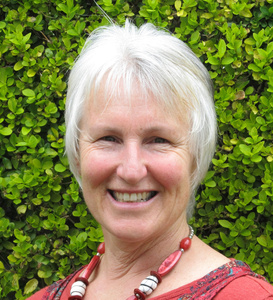 My role is to encourage and resource mission and ministry with children and families in our churches - no church is too small or too big!
This may include ideas and resources for Sunday worship (welcome, children's programmes, all ages together) and community connections. I am part of the Kids Friendly team of the PCANZ specifically serving Otago Southland and can offer:
Monthly E-news with latest resources and great seasonal ideas, networking opportunities

Free training workshops for ministers, elders and children's leaders. You can design your own or choose from a list of topics on our website. For example 'Worshipping with children' 'Raising the bar- children's leader training' 'Partnering with Parents' 'Building Bridges- Connecting with Community'

Helping churches review their ministry and work to become more 'kids-friendly'- it's a journey, not a destination

A friendly face and a listening ear! So phone, email or arrange a face to face meeting!

I have been involved in children's ministry since I was a teen, trained as a primary school teacher, and was in ministry in Presbyterian churches for 30 years, with my husband Ken, before taking on this role fulltime in 2010. We have four adult children and three grandchildren. The latter were a motivating reason for reducing my hours to ¾ time at the end of 2017- seemed like a really 'kids-friendly' thing to do!
Check out the Kids Friendly website www.kidsfriendly.org.nz and contact me today!