Deborah Bower
Leadership Support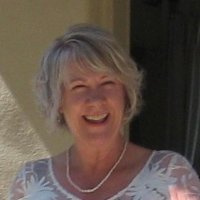 I have over twenty-years experience in preaching/teaching, pastoral supervision, and spiritual life coaching. I've worked across all streams of Christian expression, and with various groups. My area of expertise is in encouraging and equipping people to regain, or develop, spiritual and emotional health.
My role is to actively build relationships with those in parish and Presbytery leadership throughout the region, and also seek to identify situations where signs of stress are evident in the relationships of parish leaders. So there is a significant portion of my time spent in pastoral care and visitation. This also involves assisting leaders who are new to their positions; including ministers, ministry teams, Session and Parish Clerks, elders and other church leaders.
Often I engage in early intervention strategies, offering pastoral care and council. When necessary I assess the needs of the parish, discern which options should be considered, and advise people what assistance, support, resources and/or training might assist them and where it could be obtained.
The role also involves a strong focus of conflict resolution and often will include facilitating group discussions in situations where significant tension exists. There is a strong emphasis on my part to continue pastoral care of leaders, during and after these events.
I"ll also be working closely with Knox Centre for Ministry and Leadership [KCML] and other Presbytery groups to develop resources that will encourage and equip all strands of leadership in the region to foster a Christ-centred, permission giving, grace filled and loving culture in their own unique communities of faith.
I hold a PhD in Theology from Otago University. I've spent four years teaching Introduction to New Testament [NT] Studies at Bible College, at New Zealand's Dunedin Campus [now Laidlaw College] and five years teaching Introduction to Old Testament, and aspects of NT Studies at Otago University. I also moderated the "Introduction to the NT" paper for Ecumenical Institute of Distance Theological Studies [EIDTS]. Deborah's experience includes being the Interim Minister for the Wakatipu Community Presbyterian Church for a period of 13 months.