Children's Ministry Resource Evening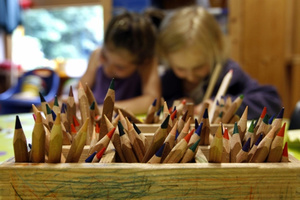 Children's Ministry Resource Evening
Location: LUMSDEN
Are you a leader or helper in your church's ministry with children?
Do you want some fresh ideas and resources?
Connect with others?
Then come to this Kids Friendly workshop being hosted in Lumsden
Bible-based teaching resources and websites,
Planning and preparation, Children's faith development,
Sharing God's BIG story, Prayer, Songs,
Involving children in church.
Where: Adamson Hall, 23 Dacia Street, Lumsden (click here for more directions)
When: 7:30- 9:30pm FRIDAY 3 August
RSVP by Tues 31st July to Mike Kirkby-Sing (Pastor @Lumsden Balfour Kingston Presbyterian Church)
0223623662
This workshop will be led by Cheryl Harray, Kids Friendly Advisor for Southern Presbyterians. All welcome!