Research & Study Leave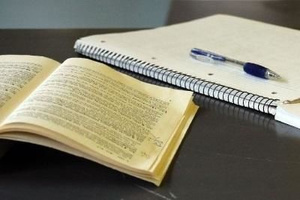 Study leave is an opportunity for ministers to engage in self-development, restoration and reflection.
Periodically, Presbyterian ministers are encouraged to take a break from routine-life and undertake a short study. Knowledge that will enrich and grow their ministry, which will benefit their community.
Below is a list of ministers who have kindly shared their conclusions.
Music and Worship - by Rev Margaret Garland
'Leadership Booklet 2014′' - by Rev Martin Macaulay
'Multi-Parish Ministry for Presbyterian Parishes in Southland' - by Rev Heather Kennedy
'Southland Presbytery since 1990 – Survival v Mission or Procrastination unto Death - by Rev Heather Kennedy
'Ordination in the Presbyterian Church of Aotearoa New Zealand 1900–2010: a reflection on theology and practice from a historical perspective' - by Rev Geoffery Skilton