Continuum Conference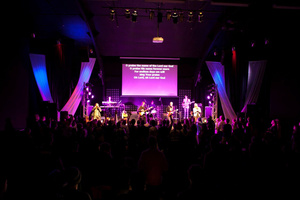 Mission
CONTINUUM CONFERENCE VISION
To share the gospel and equip young people to be lifelong followers of Christ.
Continuum Conference is about "continuing on" in our faith in Jesus Christ.
Values
We are committed to:
1. Building relationships and working together inter-denominationally.
2. Worship that connects people with God & Biblical teaching that transforms lives.
3. Excellence that honours God and inspires people.
For more Information, click here.