DNO Resource Group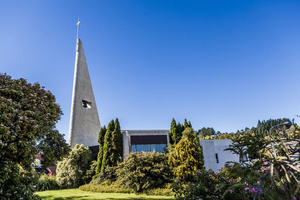 DNO Resource Group Meeting
Tuesday 10 March
Green Island Church, Dunedin.
Our meeting will focus on the meaning of Lent and Easter. In preparation, you are invited to give some thought to the question so you can converse about - "What difference does Lent and Easter make for me?"
Around 6:50pm we will be hearing from Dr Susan Jack, the Medical Officer of Health for the Southern District Health Board, and a member of one of our congregations, who will speak about what churches can do to prepare for and respond to the coronavirus outbreak.
Please confirm your attendance by midday this Friday 6 March by emailing admin@knoxchurch.net .
Latest deadline is Monday morning 9 March. If you have any questions, please do not hesitate to contact Kerry Enright at minister@knoxchurch.net.