DNO Resource Group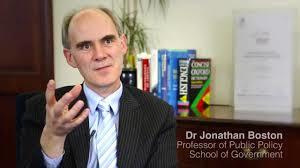 Dunedin North Otago Resource Group
(sub-region of the Southern Presbytery)
For all ministers, elders, members and interested people of the Presbyterian Church
Next meeting – 6pm to 8.30 pm Tuesday 14 August 2018
Stuart Hall, Knox Church, 449 George Street, Dunedin
Main Speaker: Prof. Jonathan Boston.
Jonathan is a member of St John's Presbyterian Church Wellington and one of New Zealand's leading social policy commentators. He is a prolific author and brings a strong Christian perspective to his work. He has been an active contributor to discussions regarding climate change. Jonathan is Professor of Public Policy at the Victoria University of Wellington School of Government.
September 2018 marks the 80th anniversary of the enactment of the Social Security Act which Michael Joseph Savage called "applied Christianity".
Jonathan will offer some specific Christian reflections on the proper role of the state in the funding and provision of social assistance and assess the current New Zealand government's welfare reform agenda, including its goals to reduce child poverty and enhance child well-being.
Interacting with Jonathan, we will talk together about how Christians and congregations can remain informed and active in advocacy regarding social policy in our country. We will talk about what things we might do together.
We will also spend time in prayer and encouragement of each other.
All welcome.
Meal provided - $10 per person. The meal will be from approximately 6.10 pm to 6.45 at which point the meeting proper will begin.
RSVP by Sunday 12 August to admin@knoxchurch.net
Kerry Enright
For the Dunedin North Otago Planning Team