Dunedin North Otago Resource Group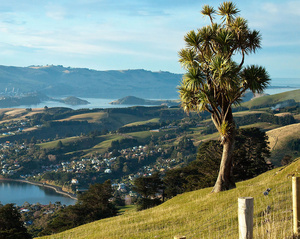 Dunedin North Otago Resource Group Gathering
For all people of Presbyterian and cooperating congregations in the Dunedin North Otago region
10am to 2.30pm
Saturday 9 June 2018
Weston Presbyterian Church near Oamaru
48 Main Road, Weston
Many issues with which congregations engage locally are part of a wider pattern. Recent research in our Church has highlighted common themes amid our diversity. On this day we will explore them together in a way that helps us grow, encourage and lead together.
Speaking True, Seeking Hope
In 2017 the Knox Centre for Ministry and Leadership (KCML) commissioned research into the needs of leaders across the Church. Five themes emerged with which we wish to engage to help us act regionally and locally. It will be led by Dr Rosemary Dewersewho is the Thornton Blair Research Fellow at the KCML. Rosemary has participated in the Presbyterian Church from childhood. She has taught in theological colleges in New Zealand, in a Korean Presbyterian founded seminary in Central Asia and at the Uniting College for Leadership and Theology in Adelaide, Australia.
Women in Ministry and Leadership
A research project has been underway over the past eighteen months, about the experience of women in various forms of ministry in the Presbyterian Church. This follows on from a similar survey conducted twenty-five years ago. The report based on this research is about to be published and offers us themes to explore as we continue on the journey of becoming and modelling to others a gender equal church.
Under these two headings, we will talk together about how, with mutual encouragement, we can take further steps with our congregations.
Lunch provided - $10 each.
Participants are encouraged to car-share.
RSVP to admin@knoxchurch.net by Tuesday 5 June 2018