Eco Church Lunch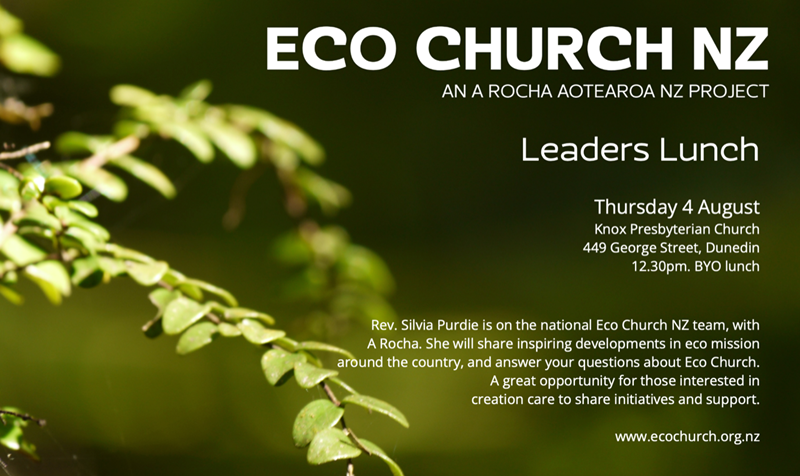 Eco Church Lunch
Thursday 4 August, 12.30pm at Knox Church, Dunedin.
The PCANZ recently affirmed Eco Church NZ as a mission resource for parishes. Ministers, and anyone with an interest, are invited to a Leaders Lunch, to share local initiatives already happening, and to hear about creation care developments around the country. Rev. Silvia Purdie is part of the Eco Church team, with A Rocha Aotearoa; she will speak and would love to hear what your church is doing or exploring.
BYO lunch. No need to register.
For more information:
Facebook event: https://www.facebook.com/events/442632080788774