IRCA - Oceania 2020 - CANCELLED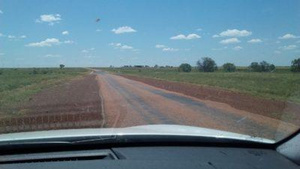 The theme "Bringing Hope in Challenging Times" will be an opportunity to share stories of lament and stories of hope in difficult times.
Rural communities throughout Oceania – Australia, New Zealand, and the Islands of the South Pacific and Melanesia – are all experiencing challenging times. We have been facing challenges for some decades now and the 21st Century has only made the challenges more daunting. Rural churches are embedded within rural communities and can be their heart and soul, however, we often feel unsupported by urban-based denominational churches and can be negatively impacted by decisions made at the national or regional level.
We, therefore, take up the task ourselves to network with other rural churches and work together to inspire and encourage. That is what IRCA-Oceania 23-28 August 2020 is all about.
Where: Longreach, Queensland, Australia
Cost: AUD $1,100
For more information please refer to their website.