November Presbytery Gathering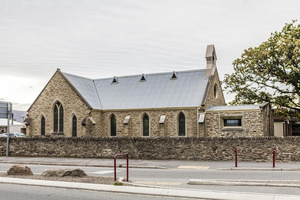 The 2020 Presbytery Meeting (the Presbytery Gathering) will be held in Alexandra on Friday November 13th and Saturday November 14th 2020. Satellite gatherings in Dunedin and Gore are available for those who are not able to travel to Alexandra. These alternative locations will join the Presbytery meeting by Zoom. The Presbytery meeting is open to all Presbyterian and Union church members.
Click here to register (this form also allows you to indicate if you will join a satellite gathering).
A Little More Info...
Every Presbytery Meeting is quite a bit different - each shaped by the moderator, invited guests, location and business needing to be done.
This meeting is still being designed and more details will come out late October.
However here is a taster of what is to come
Induction of Moderator
Presbytery will induct Rev Anne Thomson as its Moderator on the Friday night in a service of worship
Workshops
A number of workshops are being arranged. We hope each will be presented twice – so people get to choose two to attend. These will be on Saturday morning.
Starting and Finishing
The Presbytery begins on Friday the 13th at 7pm. We are planning to be finished by 3.30pm on Saturday 14th .
Business of Presbytery
A collection of reports will be received and there will be time to consider these.
As our May meeting was replaced by a series video conferences there will be more reports this time round and we will need to consider ratifying the May decisions made.
Members can send in notices of motion for discussion – we ask these by November 1st when possible.
Video Participation
Building on our experiences in lockdown, we are offering those who cannot come to Alexandra the opportunity to join the Presbytery meeting by Zoom from two other locations.
There will be satellite gatherings in Dunedin and Gore, with opportunity to be part of the worship services and to join in the discussion around the life of Presbytery.
Meals and Accommodation
Those who fill in the registration form indicating they would like a meal (Friday night / Saturday lunchtime) can then book in for meals and arrange payment, Click Here. (This webpage will be updated in the next week or so)
You will need to arrange your own accommodation in Central Otago.
The above website will be updated soon to include accommodation options in Alexandra and some local attractions.
Retirement Seminar
We are preparing a seminar for ministers on the Friday afternoon on the theme of preparing for retirement. This will explore some of the issues retiring ministers may need to be aware of.
Presbytery Members: If you cannot come please send your apology to Presbytery and provide a reason you cannot join us.