Pukerau Easter Camp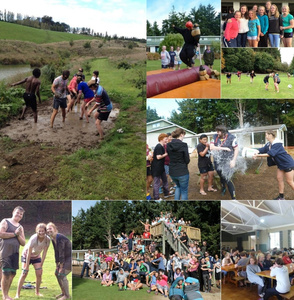 Pukerau Easter Camp 2018 - come hang out for a long weekend full of epic games, hearty southern food and great God times! What could be better - register now!!
Parents, friends and supporters of Easter Camp are invited to join us for our evening service starting at 7pm on Sunday, followed by supper.
Date: Thursday 29th March (7:30pm) – Monday 2nd April (1:00pm)
Location: Camp Columba, 89a Kaiwera Road, Pukerau
Ages: Year 9 to 1st Year University equivalent age (18/19 years old)
Cost: $100.
(If you are unable to come to camp because of the cost, please contact us, we'd love to help)
**Registrations close 26th March**
For more information, click here.