Synod AGM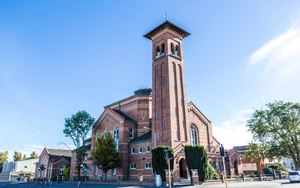 The 2018 Annual Meeting of Synod will be held at:

Invercargill Working Men's Club
154 Esk Street, Invercargill
Friday 27th April 5.30 pm – 9.00 pm
and
First Church Invercargill
155 Tay Street, Invercargill
Saturday 28th April 9.00 am – 3.00 pm
Our Guest speaker for the event is Paul Trebilco speaking on New Testament lessons for
today's church. The Friday evening programme will include worship and teaching, Dinner,
business. Saturday will include worship and teaching, business sessions, morning tea
and lunch, with the programme concluding with a Communion Service followed by
afternoon tea.
For more information and to register for the dinner, please contact Fergus Sime.