Trauma Workshop - Invercargill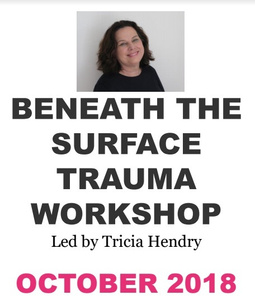 Beneath the Surface: The Nature and Impact of Trauma and Ways to Provide Support
This half-day workshop is designed for anyone working with those who have experienced trauma in their lives. It will highlight key knowledge, latest research, core skills, and latest resources to help participants provide compassionate, appropriate support.
To download a flyer, click here
To register for the INVERCARGILL workshop, click here
It will cover an overview of:
▪ What is trauma?
▪ Trauma's effects on the brain and the body - what does neuroscience research tell us?
▪ Types of common responses, and not so common responses, to trauma
▪ Trauma in infants, children, and teens
▪ The demands of multiple trauma
▪ The nature of vicarious/ second-hand trauma
▪ When the 'grief factor' is in the mix
▪ When families, groups, workplaces, or communities all experience trauma
▪ Possible longer-term effects of trauma
▪ Complex trauma - PTSD
▪ Culture's influence on the trauma experience
▪ Maximising trauma-informed care - practical tools and approaches to support
▪ Accessing extra help for recovery/healing - What does research say?
▪ Minimising re-traumatisation in a trauma-informed environment
▪ Basic de-escalation, grounding, and calming skills
▪ What is post-traumatic growth?
▪ Building up resilience
▪ The imperative of professional self-care – reducing your own risk of vicarious trauma.

www.lossandgriefcentre.com
lossandgriefcentre@gmail.com
Synod of Otago and Southland