Programmes & Groups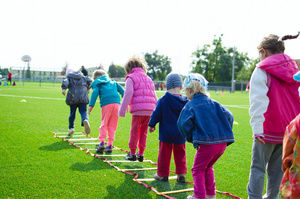 Mainly Music
The aim of mainly music is to provide an environment where preschool children develop skills to enhance their preschool education, through the use of music, rhythm, rhyme, and other music related activities with the participation of a parent or primary caregiver.
Mainly Music and Mainly Play New Zealand
Messy Church
Messy Church is a church for everyone who may not feel comfortable attending a 'normal' church service and who don't yet belong to a church. It is often run at least once a month in many locations around New Zealand. It typically includes a meal, hands-on activities such as arts and crafts and more, which are suitable for all ages.
Light Party
A Light Party® is a family oriented event that provides fun and values in a safe environment on October 31. It's a positive alternative to Halloween. At home and school we teach safety and values . . . but when Halloween arrives, all that seems to disappear! Many parents don't want their children trick or treating, wearing scary masks and costumes or practising negative behaviour at Halloween, so lets do something new!