Fergus Sime
Synod EO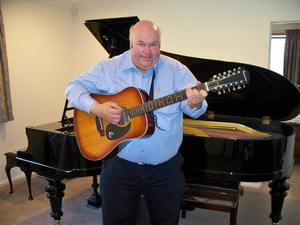 I bring a mission focus to the variety of tasks I handle, under the broad headings of administration, financial services, advice and property matters.
I assist Synod Committees, congregations, Southern Presbytery and I help beneficiaries of Trust funds both inside and outside the church. I'm on several committees of the General Assembly where liaison with Synod in my areas of work is helpful. When requested and appropirate I speak at resource groups and other meetings.
The help I can offer churches is to provide advice on how the Synod works with them, what financial support is available for them from our Trust Funds, advice on other financial and administrative matters, and advice on property matters. When invited I enjoy visiting and meeting people on site which gives me a deeper appreciation of their circumstances.