Communion Ministry Training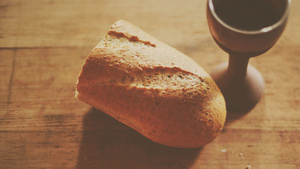 Communion Ministry Training Workshop
Location: Lawrence-Waitahuna Presbyterian Church
10:00am - 3pm
For directions, click here.
To register, please email Shirley Clark shirl7575@gmail.com
Southern Presbytery is conducting a Communion training course on the 22nd September at the Lawrence Presbyterian Church. The course will start at 10:30am and run through to approx. 2:30pm.
With this training day approaching, it is an ideal time to assess the requirements of your Parish in regards to what you may require in this area. Each Parish is able to have two elders approved for conducting the Sacrament of Communion. I have included an authorisation application form with this letter, which will need to be approved by the Church Council and returned to Shirley by the 31st August 2018.
Lunch can be purchased at the surrounding cafés or individuals can bring their own.