Induction of Rev Jordon Redding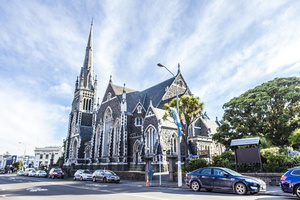 Knox Presbyterian Church, Dunedin met recently to call an associate minister and Presbytery has sustained the call. You are invited to join the celebration. The service will induct the Rev Jordan Redding to two roles – as minister of Knox Church Dunedin and Tertiary Chaplain. The service will also recognise Rev Olivia Dawson's change of terms of appointment from part-time to full-time Tertiary Chaplain.
The service will be held on Thursday July 9th at Knox Presbyterian Church, George St, Dunedin. Our Presbytery meeting is at 6.40pm in the Matheson Room, followed by the service of induction at 7pm in the church itself.
Presbytery members who wish to record their apologies please email alan@southernpresbyterians.nz.