Service of Closing and Deconsecration - Ohai Presbyterian Church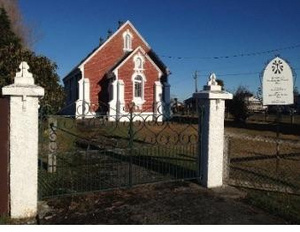 Come and join in a celebration of the life of the
Ohai Presbyterian Church
with the wider Presbyterian and Christian family.
Everyone Welcome!
Address: 93 Birchwood Road, Ohai
Time: 3pm
Concluding with afternoon tea.
The Ohai Presbyterian Church
was opened on September 11, 1926.
This service of celebration will be led by
Presbytery Moderator Rev Andrew Scott.
As we are now in the heart of winter you may wish to check road conditions before leaving home. If you do please note Vanya Bailey is happy for you to ring her - 027 631 8558.