The Promise of Spring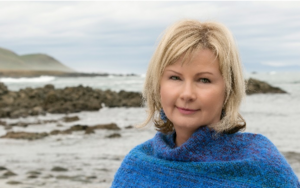 A Day Retreat with the Rev. Dr. Hilary Oxford Smith and harpist and singer, Julie Dee.
One of the most beautiful transitions in nature is from winter to springtime. In beautiful rural surroundings with magnificent views of Taiaroa Heads and the Pacific Ocean, you are invited to a day retreat of restfulness, refreshment and creativity, accompanied by some of the insights and wisdom of Celtic Christian spirituality.
Through poetry, creative collage, music, prayer, blessings and quiet times, discover a new way of seeing and being attentive to the sacred at the heart of ourselves, other people and the earth.
Saturday 19th September from 9.30am – 4.30pm @ Glenside Seaview Lodge, 90 Church Road, Seacliff, Dunedin $95.00 per person
Retreat Package: two course delicious lunch, teas, coffees and home-baking; all collage materials and hand-outs.
To register: please email hilary@spiritofbradan.com or 'phone 021 0283 5435.
"The retreat gave me an appreciation of the place of Celtic spirituality in the spectrum of Christian life – alongside praise, theology, social action...I especially noted the place of music, art, poetry and nature in giving expression to our experience of God. Also the importance of being still in God's presence. Thank you for a rich experience."
"It was restorative for my soul." "The best part of the day was to step aside from daily routines and focus on the importance of creative spirituality in my life."
"I found that my Celtic roots were deeper and more influential than I'd realized. I cameaway with a new sense of identity and vision."