Workshop on Code of Ethics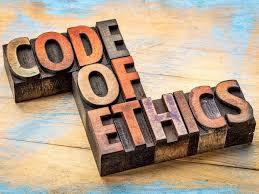 Balclutha: Wednesday 14th October, commencing at 11am, cuppa available from 10.30am. Please bring your own lunch or money to purchase in Balclutha.
This workshop designed for ministers, elders and ministry leaders will be presented by Wayne Matheson and Matthew Hague. Please note our ministers need to attend one of these workshops every 3 years.
The workshop will
Introduce/reintroduce participants to the Code of Ethic
Refresh some key aspects of the Book of Order and Conditions of Service Manual
Reflect on key aspects of nature and office of the minister and elders
Reflect on key aspects of high ethical behaviour in practical situations
Reflect on appropriate levels of competence
Reflect on best practice
And enable us all to learn from one another
Numbers attending from each parish would be appreciated – please email to alan@southernpresbyterians.nz by October 10th