CWS appeals for the people of Afghanistan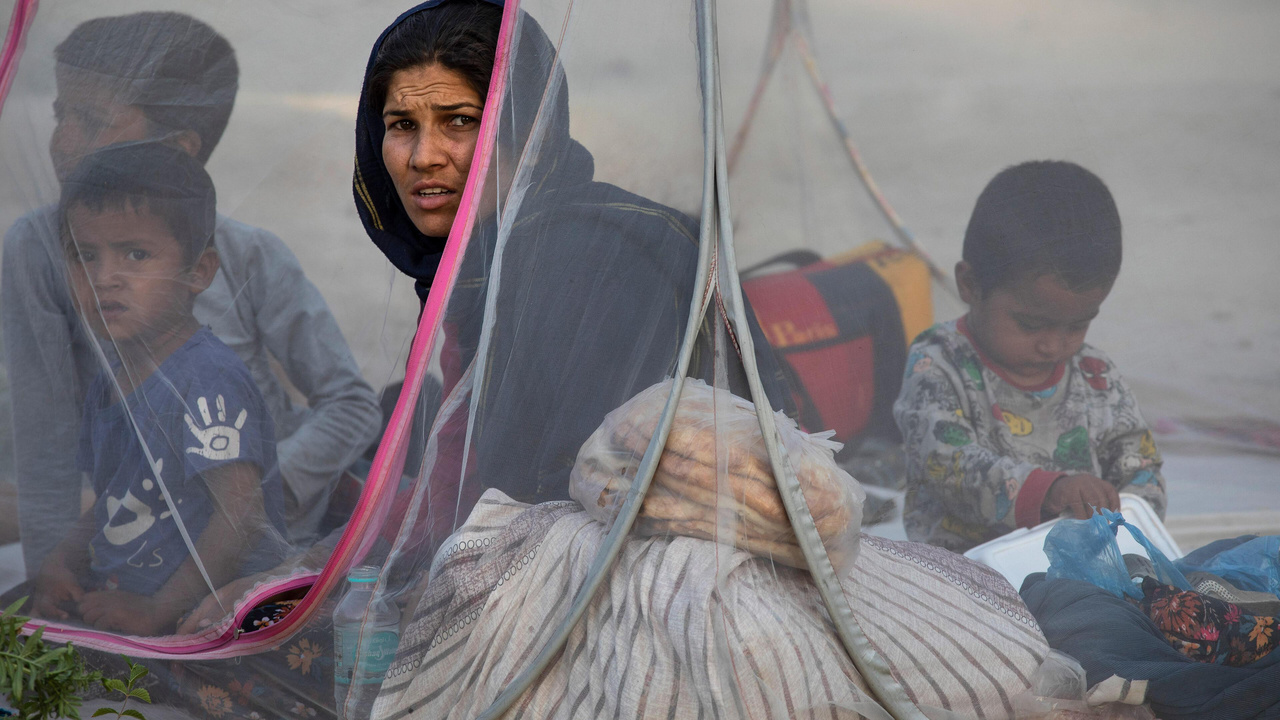 Recent events have made the existing situation much worse and the need for humanitarian aid more vital. The Afghan people are facing a food crisis that could easily tip to being catastrophic.
In a statement released yesterday, Ramiz Alkabarov a United Nations humanitarian official said half Afghanistan's population (18 million) depended on emergency aid to meet their basic needs before the upheaval. Now the situation is looking much worse.
We can help some of these families get through this difficult time. Every donation to our Afghanistan Emergency Appeal will help more families meet their most urgent needs.
Our local partner, Community World Service Asia, has appealed to CWS for funding to provide safe cash transfers by mobile phone to the most vulnerable displaced families – especially those with children or members with a disability.
If you have already responded to our appeal for Afghanistan, thank you.
If you would like to support an Afghan family:
A donation of $153 will give a family of seven, the funds to meet their needs for 30 days in a dignified manner.
For most the priority will be food – pulses, rice, flour, oil, sugar and more. However, some families may need money for medicines, rent or other needs. A cash transfer gives them flexibility and is immediately accessible.
Please donate today so families can get the help they need now.
We understand from ACT Alliance (Action by Churches Together) partners that the situation on the ground is very difficult. Many Community World Service Asia staff in Kabul are sheltering people in their own homes and have said:
"It's really heartbreaking what's happening at the airport, but what the media is missing is the needs, the humanitarian needs in the cities, villages and towns just outside the airport. The parks and many public buildings are full of families and internally displaced people, who have basically come here with nothing."
"They need everything from shelter, to clothes, to food and water, to medicine, to masks and sanitizers. Even host communities and the people who do have some money and savings have not been able to access their money due to closure of banks and even ATMs."

"So yes many people are looking for opportunities to flee the country and running to the airport but there are as many and even more dire needs of people just a few kilometres away from the airport and all over Afghanistan," reported a Community World Service Asia staff member.
We cannot desert them now.
Tens of thousands of people are living in overcrowded conditions far from their homes. Water, sanitation and health clinics are in short supply. They have little or no means of protecting themselves from Covid-19 or any other diseases.
Community World Service Asia has been working in Afghanistan for almost four decades, providing millions of people with food, monetary support, shelter, education, clean water, and health support. It will continue to be a first responder in Afghanistan as well as assisting refugees in neighbouring countries. In time Community World Service Asia plans to restart its programmes to improve livelihoods, education opportunities and healthcare. It has teams on the ground in the south and central regions, including in Kabul. It has systems in place to deliver assistance in a timely and comparatively safe manner in keeping with the core humanitarian principles.
Last week one supporter asked us if a donation would get to the people or the Taliban. Director of Community World Service Asia, Marvin Parvez immediately wrote back saying,
"Yes absolutely .... We have been doing cash transfers for years in the region and it's very safe and transparent. 100% reaches the beneficiaries and not anyone else. ACT Alliance [of which Community World Service is also a member] works in several places around the globe and adheres to all accountability principles and international law. We will not implement lifesaving programmes if the money was going to a third party."
Community World Service Asia is doing all they can to reach as many people as possible. If you can, please make a donation so families get the help they need today.
Let us continue to pray for the safety and well-being of the Afghan people in their longing for peace and security.
Warm greetings
Ngå mihi nui
Murray Overton - National Director of Christian World Service
P.S. Your donation will be a message of support to the Afghan people. An answer to the desperate pleas of families unsure of how they will feed and care for their children. Thank you.