Study at Otago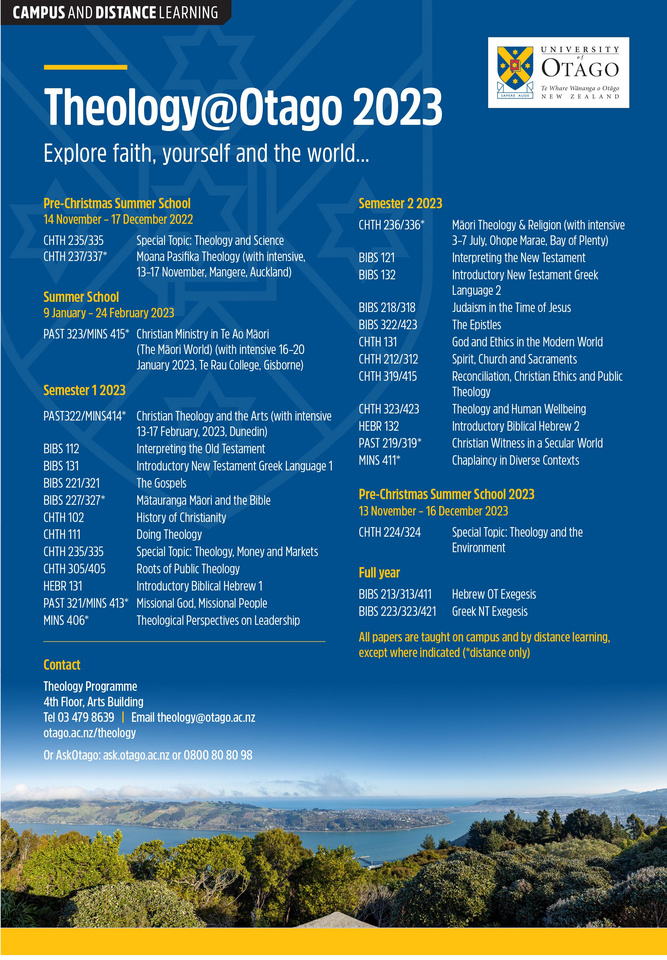 Interested in studying Theology? The Theology Programme at the University of Otago offers a wide range of papers and qualifications, all available via distance learning. We offer an undergraduate diploma and degree in Theology, as well as postgraduate programmes in Theology, Ministry, Chaplaincy, and Faith-based Leadership and Management.
For further information go to www.otago.ac.nz/theology or ph 0800 80 80 98 or 03 479 8639.
Check out our amazing new video! https://tinyurl.com/theologyotagovideo It explains who we are as a programme (and also includes some beautiful shots of Dunedin)!