Training Oppertunity - CAIRA Course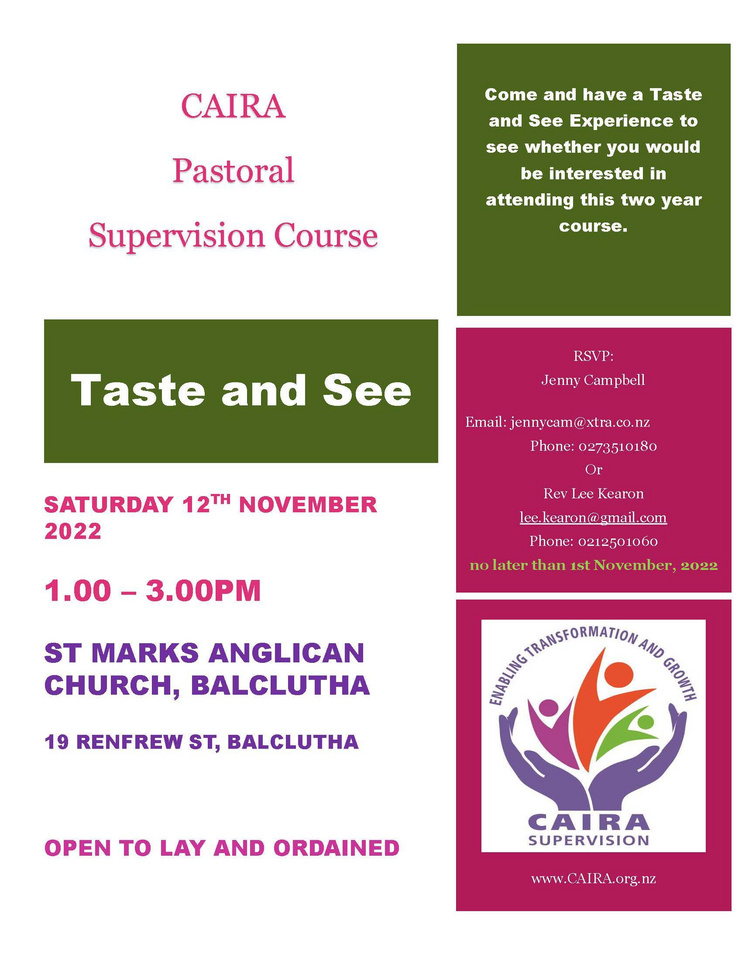 You are invited to an introductory session for a course in Pastoral Supervision that you, or someone in your community may be interested in attending. The course spans a 2 year commitment of learning and reflection.
We are having this "Taste and See" on the 12th of November in Balclutha on Saturday, 12th November, 1-3pm. This is an ideal opportunity to come along and learn a little more about the course and ask questions.
For more information - CLICK HERE
To fill out and enrolment form - CLICK HERE