Wilberforce Faith and Belief launch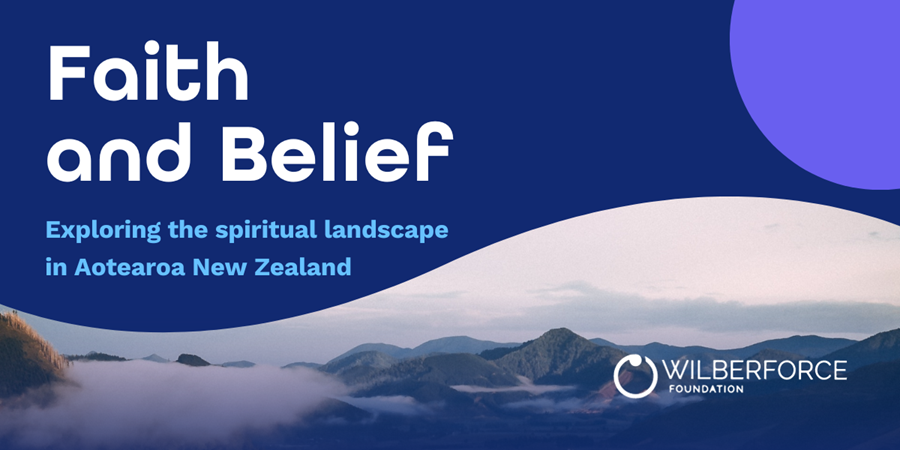 The Theology Programme at the University of Otago is delighted to be hosting the Wilberforce Faith and Belief launch here in Dunedin on Tuesday 14 November.
At this morning event (running 9.15am - 12.30pm – coffee/tea from 8.45am), findings from the 2023 Faith and Belief Study and 2023 Church Life Survey will be presented and discussed.
We all know the importance of better understanding the spiritual landscape of our nation, how Christians are seen in our society, and our life as Christian communities. We are delighted, therefore, to be launching the findings from two key pieces of research, and we pray that they will serve Christian leaders and communities across Aotearoa New Zealand.
The 2023 Faith and Belief study is a national study of faith and spirituality in Aotearoa New Zealand. This research explores the hopes, fears, and longings of people living in this nation, how they engage with spirituality and religious faith, and our society's current perceptions of Christianity, Jesus, and the church. The study, commissioned by the Wilberforce Foundation and undertaken by the independent research firm McCrindle, involved a nationally representative survey as well as focus group discussions to better understand the key insights that emerged through the survey. The 2023 study builds on the inaugural study undertaken in 2018.
The Church Life Survey is a long-standing, nationwide survey of church attendees in Aotearoa New Zealand. It explores the life of the church across the country, offering insights for congregations and denominations into demographics, church life, faith, community, and leadership. The 2023 survey commenced in May. The 2023 Church Life Survey NZ is administered by the Christian Research Association of NZ, in partnership with the Wilberforce Foundation and Auckland Church Network.
We will be launching the findings of both studies together, at a series of events in November. Our hope is the two studies are seen as speaking to one another, and that the insights of each will spark conversations that will bear fruit in the years ahead.
The events will involve presentations of the key data from both pieces of research, as well as panel discussions and opportunities to explore with others the implications of the studies.
We welcome you to join us! Please register HERE