Six Young Adults Wanted for GA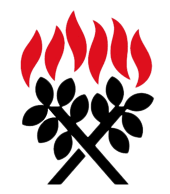 Southern Presbytery Young Adult Commissioner Programme (2020/21)

The upcoming General Assembly is taking place from September 30th - October 4th, 2020 at Lindisfarne College, Hastings. This means we are looking for six young adults to fill the role of Youth Commissioner for the Southern Presbytery. An application form and additional information for young adult commissioners is available below. Please pass this info onto others who may be interested.
Why a Young Adult Commissioner Programme?
For a number of years Presbyteries have sent a small number of young adult commissioners to General Assembly. Over the years these young adults have had much to contribute in the decision making process of our Church as it moved forward. Many of these young adults have gone on to being major leaders within the Church.
Presbyterian Youth Ministry (PYM) believe that the voice of young adults is vital to the sustainability of the Presbyterian Church, and their voice should be heard at all three courts. The GA "Youth Commissioner" programme is about young adults participating at the Presbytery level as well as the national level.
Who we are looking for
We are looking for 6 young adults aged 18-30, who are self-assured and have a mature Christian faith. These successful candidates will be expected to be involved in online training and to engage in the church's national, regional and local courts. They will also be expected to:
Attend at least 2 of their own church session or church council meetings (where possible) before and after GA
Attend at least 2 full Presbytery meetings (where possible) before and after GA
Attend the entire GA 2020 conference (Sep 30 - October 4, 2020)
The Application Process.
Please complete the application form below and return this to Brad Kelderman by 23rd February 2020. A decision will be made by 28th February 2020 and communicated soon after this date. The first full Presbytery meeting where we would hope that all young adult commissioners will be expected to attend is on Saturday, May 2nd in Oamaru. Then, of course, there is attendance at General Assembly on Sep 30 - Oct 4.
To download further information and an application form, please click here.
Please send your application form to:
Brad Kelderman: brad@southernpresbyterians.nz
If you have further questions, please don't hesitate to contact Brad Kelderman.
Brad Kelderman
Youth Advisor
0274998333