Vacancy - Alpha Regional Coach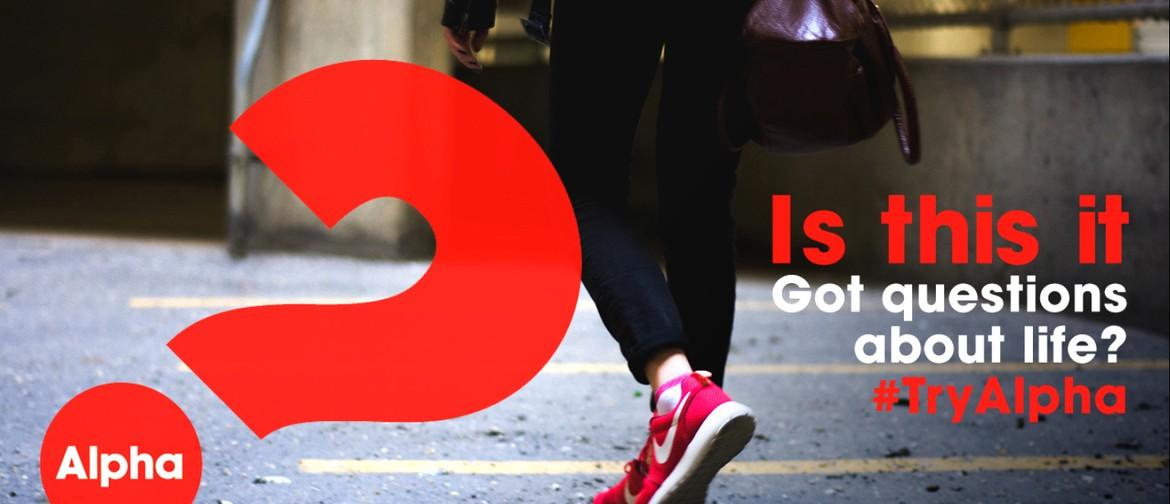 Organizational Background
Alpha New Zealand is a Christian charity that primarily promotes the use of the Alpha course, a 10-week introduction to the Christian faith. It started in the UK at Holy Trinity Brompton (www.htb.org). Alpha is an easy way for Christians to invite their friends to a non-threatening discussion of life, faith and meaning. The Alpha Ministry has expanded over the years to include courses on marriage, parenting, and prayer. We aim to serve the church in its mission to see the world transformed through the power of Jesus.
Alpha New Zealand https://www.alpha.org.nz/
Job Purpose
The role of the Regional Coach | Otago / Southland & Surrounds is to equip and serve the Church, Course Leaders and Volunteers through effective coaching, training, and developing enabling them to run the Alpha Course and associated Alpha resources effectively. The incumbent will possess the ability to conduct coaching and training online as well as in person- to individuals as well as to large groups. They should be able to assess the need of the church by asking questions and listening well and to then respond to their specific needs, goals and provide input which will help to support the mission of Alpha.
Role and Responsibilities
To ensure all decision and activities link to the fulfillment of the vision.

Managing and developing relationships with Church & Course Leaders.

Providing full training sessions on various Alpha resources.

Tailor training facilitation to suit the requirements of the Church and their community, without deviating from the core recipe of how to run an Alpha.

Provide coaching sessions to support leadership development; volunteer pipeline guidance; online technical support and enhanced product knowledge input.

Providing feedback from all interaction and update notes in Salesforce.

Feedback in Salesforce must reflect and be loaded according to the Churches' status aligned with the Church Engagement Framework (CEF)

Ensuring the church details are always updated and maintained on Salesforce.

Providing insights and feedback to improve the way we serve and equip the Church to Management.

Effective facilitation & presentation skills required.

Exceptional time management skills, organisational skills required.

Flexible and adaptable with a positive attitude

Attend Alpha NZ team meetings, team retreats and training sessions

Attend allocated Alpha International (AI) and Alpha Asia Pacific (AAP) meetings and provide feedback to the team and Management.

Ability to work independently as well as in a team.

Targets are achieved related to the number of Coaching and Training sessions conducted weekly and monthly.

Performance reviews will be discussed twice a year and conducted by your manager.

When Alpha NZ, Alpha International and Alpha Asia Pacific host events and training sessions it is expected that the team work together to achieve the collective objectives set out.

Exceptional product knowledge of all the Alpha resources is required and important that the knowledge base is maintained. Training will be provided.

Occasional evening and weekend work is required.

National and regional travel is required.
Preferred Skills
Experience of- and passion for Alpha.

Ability to engage and build relationships at all levels.

Strong interpersonal skills.

Experience and understanding of non-profit organisations.

Good speaking, writing, listening and relational abilities.

Good presentation skills – online and in person.

Technical knowledge imperative. Experience using Teams, Dropbox, Excel, and PowerPoint.

Client Relationship Management systems experience advantageous. Training on internal systems will be provided.
Qualifications and Education Requirements
Mature Christian with active church involvement.

College or university and/or informal education

Minimum 4 years' experience in coaching and training advantageous.
Job Requirements
Reports to the Engagement & Team Manager.

Headquarter: Penrose, Auckland. However, for appointments outside of the Auckland Region these individuals will work remotely, from home.

Office hours Monday to Thursday, 9am – 4:30pm

Contracted hours of 30 hrs. per week.

Occasional evening and weekend work is required.

National and regional travel is required.

Three-year agreement, which may or may not be renewed 2 months prior to initial employment anniversary date.
Benefits:
Wage

Contribution towards mobile expense

4% employer contribution to Kiwi Saver

Annual leave
Tools Provided:
Travel expenses covered

Laptop provided
Apply to Engagement & Team Manager, Matt Gould matt@alpha.org.nz